Rock Spring's Leader in Pressure Washing Services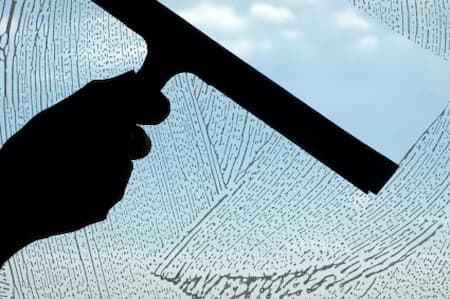 If you're looking for Rock Spring's premier pressure washing service, Keith Pressure Washing is here for you. We offer residential and commercial pressure washing for all your Rock Spring cleaning needs.
Are you looking for professional pressure washing services for your residential Rock Spring property? We offer:
Deck & Fence Cleaning
Concrete Cleaning
Gutter Cleaning
We also offer residential window cleaning for your home. To ensure your home is in the best shape possible, we offer soft washing for your house washing and roof cleaning needs.
We also offer commercial pressure washing services throughout Rock Spring. Our technicians can help with all your commercial concrete cleaning, roof cleaning, and building washing needs. No matter the commercial cleaning project, we want to help. To set up an appointment with the Rock Spring pressure washing experts, call Keith Pressure Washing today at 423-413-0403 or complete our online request form.
Window Cleaning Benefits for your Rock Spring Home
Window cleaning is a great way to keep your home looking clean and clear throughout the year. No matter the season, dirt and grime tend to build up not just on the glass of your windows but on your windowsills too.
A professional window cleaning doesn't just clean away dirt and grime. It leaves your home looking shiny and new while still giving you a great view of your neighborhood and extending the lifespan of your windows by years.
The lifespan of your windows is important not just to your wallet, but also to your property value. Your residential property value isn't just important when you're looking to sell your house. It's important every day you live there. By investing in a professional window cleaning and ensuring your windows are in the best shape possible, you're maintaining, or even upping, your property value in Rock Spring.
Dirt, debris, hard water, and acid rain can all cause degradation in your windows over time. By investing in a professional window cleaning, you're cleaning away these contaminants and ensuring your windows are protected from scratching, chipping, or cracking.
The technicians at Keith Pressure Washing are trained to assess your windows and let you know if there's any issue with your window glass, the seals around your windows, or your window frames so that you can get damages fixed before they become larger issues.
With a professional window cleaning from Keith Pressure Washing for your Rock Spring home, you're not just getting clean windows. You're getting a full assessment of your windows, so you know that you're getting the best service possible for a great price. To set up an appointment to get your windows cleaned and assessed, call the Rock Spring pressure washing experts at Keith Pressure Washing today.
Reviews & Testimonials on Keith Pressure Washing in Rock Spring, GA
There are currently no reviews or testimonials, check back soon!
Contact Us
If You Are Looking For The Best Pressure Washing Company In The Chattanooga Area, Then Call Us Today For Your Free Estimate!