Quality Pressure Washing Company Serving High Point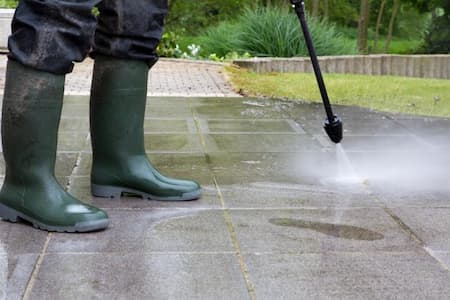 At Keith Pressure Washing, we've worked for many years to earn the reputation that we have as the leading resource for pressure washing in High Point and the surrounding areas. Our company name is synonymous with excellence and we maintain that excellence by providing High Point with superior pressure washing services! If you're starting to realize that your High Point home or business is looking a little worse for wear, then it's time to do something about it. Pressure washing should be done regularly, but a lot of property owners might let it fall by the wayside.
At Keith Pressure Washing, there's nothing we love more than providing High Point with top-notch pressure washing services. Let us show you firsthand how much better your home or commercial space will look after you've let us clean it for you.
Homeowners In High Point See Great Results From Our Pressure Washing
The trouble with dirt is that it builds up very, very slowly over time. By the time you notice it on your High Point home, it's everywhere! Winter happens and Spring rolls around, and when you take a look at your siding and roof, you realize it's become overrun with gunk and grime. When the yuckiness feels like it's too much to handle, don't panic! We've got the tools and the knowledge to get your property back to its former glory.
From house washing to roof cleaning to window cleaning and more, we provide the services that our local customers needs. Even better, we offer quality cleaning work that is better than most of our clients expect!
High Point's Choice For Superior Roof Cleaning
Pressure washing is a term that a lot of people might already know, especially in terms of exterior cleaning, but it's not exactly clear what it is. For instance, pressure washing is used for some methods like driveway cleaning, but we would never use it for roof cleaning because your shingles would become damaged, or water might become trapped, leading to mold and rot.
Yet, some companies still use only pressure washing for jobs like these. At Keith Pressure Washing however, we care so much about our customers and their properties that we would never take this kind of risk! Our cleaning methods rely on the solutions that we use and never the brute power of the water because that's how we can destroy algae on a molecular level so that it will never return.
You'll feel better once you contact us and arrange for a pressure washing service for your High Point home! Give us a call today for a free quote.
There are currently no reviews or testimonials; check back soon!
Contact Us
If You Are Looking For The Best Pressure Washing Company In The Chattanooga Area, Then Call Us Today For Your Free Estimate!